Researchers often not only possess science knowledge but also have ideas, which, if commercialised, could solve global problems or become high added-value products. However, just a fraction of good ideas is bearing fruit. "First, you should answer the question: is entrepreneurship for me?", says Ihasz Orsolya, researcher of the Cranfield University, UK, a postgraduate and research-based public university specialising in science, engineering, technology and management
She was one of the lecturers of the three-day intensive training programme Ideas to Innovation (i2i) designed by the Cambridge University and MIT experts and organised by Kaunas University of Technology (KTU) and Agency for Science, Innovation and Technology (MITA). The training programme is the part of the Knowledge-Empowered Entrepreneurship Network (KEEN) project co-funded by Horizon 2020 programme of the European Union.
Organised for the first time in Lithuania, the three-day intensive training programme was aimed at researchers needing the knowledge necessary for commercialisation of their ideas. The virtual training took place in July 2020 and was conducted by Ihasz Orsolya and Prof Shai Vyakarnam from Cranfield University, and Dr Liisa Van Vlier, researcher and entrepreneur from the University of Cambridge. MIT Professor Neal Hartman gave a talk on pitching the idea to potential investors.
Among Ideas for Innovation facilitators were successful innovators, startup creators, business angels and other members of Lithuanian innovation eco-system.
To solve today's challenges science and business must cooperate
"You can cooperate with business or commercialise your idea yourselves – in either case, you will need entrepreneurship competences, motivation and skills to answer the needs of the final customer", says Ihasz Orsolya.
She is convinced that the partnerships between different sectors can contribute to sustainable and valuable solutions, and the cooperation between research and business is inevitable in solving such challenges as climate change, poverty or inequality.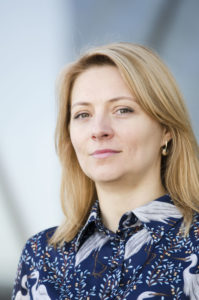 "It is very exciting to see the symbiosis between young researchers, scientists and business representatives, to witness their growing mutual trust. In creating innovation, it is necessary to share knowledge and experience", says Rasa Kulvietienė, innovation manager at MITA, one of the facilitators of i2i.
Lithuanians are inclined to look for the perfect idea
During the virtual training, 11 participants introduced their ideas for development, 7 participants had the concepts for the idea development, 2 had developed the models and 3 – the prototypes of their product. The participants wanted to test their ideas, to acquire entrepreneurship knowledge, to gain motivation and encouragement for further development of their ideas. 90% of the participants registered to the training after already having made enquiries into the process of establishing their own company.
According to Orsolya, Lithuanian innovators are inclined to look for the perfect idea and are participating in the i2i programme with much more developed ideas than their counterparts in other countries.
For example, Harvard Medical School and KTU graduate Dr Solventa Krakauskaitė is developing a concept for technologies of brain neuroprotection in cardio surgery and is planning to establish an enterprise. She was encouraged to participate in the training by KTU professor, innovator Arminas Ragauskas.
"The main advantage of the i2i training was the versatility of the facilitators: among them were academic lecturers and professors together with business representatives, investors", says Solventa.
For her, especially useful was the know-how on the innovation implementing principles provided directly from Cranfield, Cambridge universities and MIT. Identifying problems, developing ideas and customer-oriented innovation were among the aspects that interested the young innovator most.
"This kind of training allows you to look at your product from a business point of you. You need to evaluate the product development costs, to learn how to assemble the best team, to optimise the production process, to prepare the strategy for entering the market. Self-evaluation tests helped me understand what skills I could strengthen and develop myself, and what competencies should my team members possess in order to complement my skills", says Dr Justinas Mačiulaitis, a graduate of Lithuanian University of Health Sciences who is developing innovative medicines and has already established a company.
The new community of innovators was born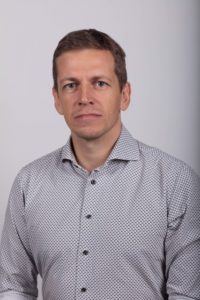 Martynas Kadzeras, member of the board of Lithuanian business angel network LitBAN, one of the i2i facilitators says that during the training he heard more than one idea, which can be successfully developed into business.
"Out of 5-6 introduced ideas, at least 4 have potential. The fact that the introduced ideas were appraised by the experts of Cambridge, and the applications for technology patents are already filed is a very good sign for me as an investor", says Kadzeras.
According to him, the main thing now is to sustain the i2i community of innovators, which was created during the training and to provide all-inclusive help to its members.
If the plans will not be corrected by pandemics, the facilitators and lectors are planning to meet the participants in Kaunas in autumn to discuss the progress. Also, MITA and KTU experts and their partners will provide consultations for those researchers who decide to develop their idea further. Those who are developing innovations in life sciences will be invited to the Life Science Start-up Master Class organised by MITA.
The wide variety of topics for innovation
The majority of young researchers and innovators participating in the training were from Kaunas University of Technology (KTU) and Vilnius University (VU). Representatives of Lithuanian University of Health Sciences, ISM University of Management and Economics, Vilnius Gediminas Technical University, Vytautas Magnus University (VDU), Klaipėda University Business College, Vilnius Academy of Arts and Lithuania Energy Institute were also participating in the event.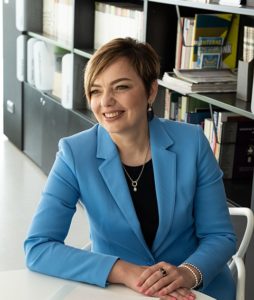 "The event attracted not only young researchers from Lithuania but also Lithuanians who are studying their PhD at universities abroad. These young people are the real capital of Lithuania, which needs to be actively involved in creating innovation. The scope of mature research-based ideas among the participants is demonstrating that we need events, which would help develop innovative ideas on different technological development level", says Dr Asta Pundzienė, Professor at KTU, the leader of KEEN.
The organisers of i2i were surprised by the variety of topics represented in the ideas. The participants were developing ideas for products aimed at the market of mental health, creating advanced therapy medicine platform, new generation skincare products and new laser production technology.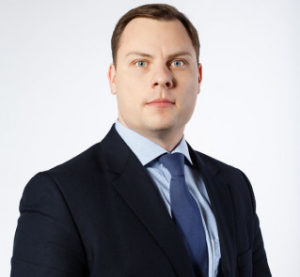 The top 3 most popular fields among the young innovators were health technologies and biotechnologies, new production processes, materials and technologies and engaged and creative society.
Gintas Kmitys, Acting Director of the Agency for Science, Innovation and Technology (MITA) is happy that the dissemination of the information on the Agency's project "Promotion of Life Sciences Industry Development", and continuous consultations of experts with the innovators working in life sciences field is yielding results.
"One-third of entrepreneurship training participants were from the rapidly growing life sciences sector. This is real proof that this industry is teeming with active young researchers. I wish them to use the skills and knowledge obtained during the training in developing successful startups. The scientific solutions developed by them are important not only for Lithuanian but also for a global society. My message to all innovators: don't stop, use all the possibilities to turn your ideas into innovations", says Kmitys.