Energy crisis, the continuing imbalance of raw material supply chains, the shortage of semiconductors, inflation, the inevitable environmental pressure to modernise – these are just a few factors that influence the Lithuanian industry today.
According to industrialists, although Lithuania was the most price-competitive Baltic country until 2022, this year our country's competitiveness fell. Industrialists and researchers notice that it is high time to focus on the search for alternatives, complex modeling of solutions, and strengthening the system of state incentives for business.
This and more will be discussed at the conference "Lithuanian Research and Industry 2022", which is organised by the Kaunas University of Technology (KTU) together with the Confederation of Lithuanian Industrialists (LPK) and the Kaunas Region Industrialists and Employers Association (KKPDA). The Conference will take place on November 18 at KTU Santaka Valley, and will also be broadcast online.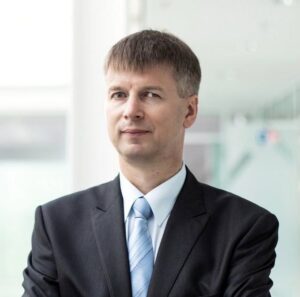 According to KTU Vice-Rector for Research and Innovation, Leonas Balaševičius, to properly and sustainably manage and develop the energy sector, it is necessary to understand the main dynamics of the interaction of its different components: "Therefore, the solution to the challenges should not be based on the solution of each challenge separately, but on a systematic thinking that would help policymakers to determine the energy structure, economy, nexus of environment and energy policy, and would inform consumers about plans and decision-making to avoid undesirable consequences in the future."
He believes that a coherent and stable energy policy, technological development, and innovation are very important in order to attract investment in creating the energy sector of the future.
He points out the importance of focusing on climate change first and foremost. In addition, the ongoing war in Ukraine adds tension to the economy, and energy prices have reached record highs.
"Energy sector is a dynamic and complex system. Challenges related to the sustainability of the energy sector depend on the expectations of stakeholders," says KTU Vice-Rector for Research and Innovation.
According to the organisers, due to unfavourable and even threatening geopolitical circumstances, 2022 is marked by challenges in the field of energy, which touch every element of the economic system. The industry is no exception. This leads to undesirable consequences: decreasing profitability, new losses, or even the threat of not remaining in the market. Confrontation with existing problems encourages a discussion: where should industrial enterprises be oriented? What forecasts to expect in an international context? And what would be the contribution of science in order to minimize the effects?
Among the speakers of the "Lithuanian Research and Industry 2022" this year, representatives from Lithuanian and foreign companies, universities, the Presidency of the Republic of Lithuania, the Representation of European Commission in Lithuania, the Lithuanian Energy Institute, and other organisations will give papers and share their insights.
More information and the programme of the conference there.