On Wednesday, May 12, the annual rankings of Lithuanian higher education institutions and colleges organised by the magazine "Reitingai" (Eng. Rankings) were published. Kaunas University of Technology significantly improved its results in study quality, international competitiveness and other criteria of the Rankings. For several years in a row now, KTU remains the best university in Kaunas and the second-best in Lithuania.
In the National Rankings of Universities and Colleges, Lithuanian higher education institutions are ranked according to different criteria, assessing the added value created by alumni, student achievements, and the quality of studies.
For KTU, the biggest leap in this year's national rankings occurred in the Studies and Students criterion – the University improved its score by 10 points and climbed the rank by three positions. This is the highest rise in the rankings among all Lithuanian universities, indicating that KTU is chosen by the most talented high school leavers in Lithuania.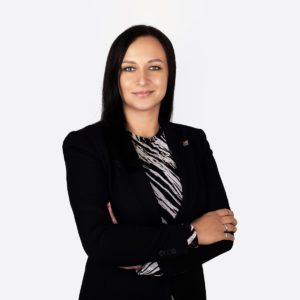 "This criterion primarily reflects a good image of the university among students. Therefore, a positive change in the national rankings is always gratifying to our community – such an image can only be created by high-quality studies and highly qualified teachers," says Lolita Jurkšienė, the Director of KTU Department of Performance Management.
Moreover, KTU is the best in Lithuania by Competing in the International Study Area criterion, which includes assessing the university's international study quality and its readiness to teach in a foreign language, the University's ability to attract international students and teachers, and to create opportunities for student and academic staff mobility. Since the last year, KTU climbed the rank in this criterion by two positions.
"Given the recently approved new KTU strategy, in which we emphasise the strengthening of the international image as one of the most important operational priorities, such a change in rankings is very important. We have become a part of the European University (ECIU University), and are successfully responding to the needs of international students. Also, the number of international experts in priority fields of research and studies firmly increases, and in all our activities we accept and promote cultural diversity. All of this determines the University's ability to become a strong player in the international study arena", says Jurkšienė.
In this year's National Rankings, KTU remained in the second position in Lithuania by the alumni added value creation and employers' evaluation criterion. More than 80 per cent of the employers surveyed indicated that KTU graduates meet the needs of today's companies. Also, KTU's score for the achievements of the staff in research and arts has been stably growing during recent years. In this evaluation, the increasing number of national and international awards given to KTU scientists as well as the growing impact of their research results is reflected.
__________
Interested in studying at the best technical university in Lithuania? KTU offers 18 bachelor's and 25 master's programmes in English. Choose your future. Apply today.