Today, QS World University Rankings announced the newest edition of QS Emerging Europe and Central Asia (QS EECA) Rankings. Kaunas University of Technology (KTU) has improved its rank and is among the 50 best universities in emerging Europe and Central Asia. Also, KTU is the 1st in the region according to Staff with a PhD criterion.
Although during the last two years the number of universities ranked in QS EECA has increased by around a third, KTU has achieved a record rank since the beginning of the University's participation in the rankings.
This year, KTU has jumped 38 places and is ranked as the best university in the region by the faculty education. In QS rankings, this is reflected in Staff with a PhD criterion, indicating academic staff members qualified to PhD level or the equivalent, and assessed by calculating the proportion of faculty members at this level.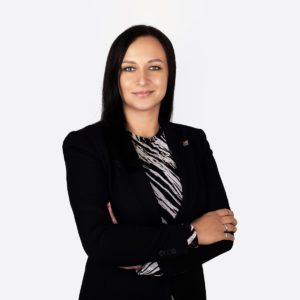 "First thought that comes to my mind when talking about faculty education, is the quality of study and research knowledge, which the academic staff accumulates by strengthening their competencies and abilities. Aiming for the highest quality performance is among the main goals in all the University activities, therefore, this evaluation is very important to us", says Lolita Jurkšienė, the Director of KTU Department of Performance Management.
In the newest rankings, KTU also improved the results of the criteria reflecting the research results. KTU improved its Citations Per Paper rank by 13 positions, Papers Per Faculty rank – by 4 positions, and according to the Academic Reputation and Employer Reputation criteria, KTU ranks 58 and 38 respectively.
Also, the University is increasing its positions in internationality. KTU moved up the International Faculty and International Students rankings, indicating the proportion of faculty members and students who are international, by 7 and 8 positions.
In International Research Network criteria KTU jumped 21 places and now is among 100 best universities in the whole region that was ranked.
"The famous American educator Peter Drucker has once said: 'Rank does not confer privilege or give power. It imposes responsibility'. Every time, when I comment on the results of the rankings, I appreciate how right he was. When we reach good results in rankings, we are also increasing our quality benchmark value, and at the same time, we become responsible to keep up to it. We are accountable to our students and staff, that's why we have to always sustain the best quality of studies and other activities", says Jurkšienė.