Two representatives of Kaunas University of Technology (KTU) are nominated for a Lithuanian National Television Award 2020 in the Discovery of the Year category. The voting is open until Wednesday, December 2; the winners will be announced in the ceremony, which will take place on January 2, 2021.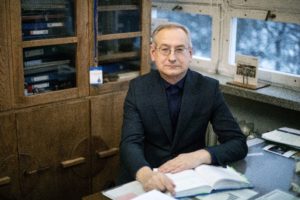 Professor Vytautas Getautis represents KTU Faculty of Chemical Technology. Prof Getautis, who is the author of numerous patented inventions, has been working with his team for many years in the field of solar energy, aiming to make it cheaper and more efficient.
Prof Getautis is nominated for achieving world record in solar cells' efficiency by employing the method of self-assembling organic molecules. By integrating a SAM-based perovskite solar cell into a tandem architecture, KTU chemists together with the physicists from Helmholtz-Zentrum research institute produced the cell, which converts 29.15 per cent of the incident light into electrical energy. The article describing the invention has been accepted for publication in Science, one of the world's top academic journals.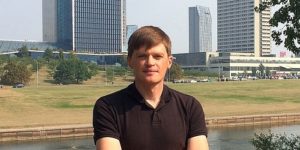 Professor Audrius Alkauskas from KTU Faculty of Mathematics and Natural Sciences is nominated for defining the nature of quantum emitters in two-dimensional semiconductors. This is an exceptional work, an invention of global scale, which was published as a over story in one of the most influential applied physics research journals in the world, Applied Physics Letters.
Vote for the nominees until Wednesday, December 2.
The winners will be announced in the celebratory awards ceremony, which will be broadcasted on Lithuanian National Television on January 2, 2021.