Kaunas University of Technology (KTU) has signed an agreement with Amity University in India, which will enable exchange activities between the two partners in the framework of the Erasmus+ exchange programme.
KTU has been granted Erasmus+ funding for organising exchange with Indian higher education institutions in 2016, and immediately the university began an academic exchange with Jawaharlal Nehru University (JNU) located in New Delhi. Since 2017, four students and four teachers from Jawaharlal Nehru University have come through Erasmus to the Faculty of Social Sciences, Arts and Humanities (FSSAH) while one student and four teachers from KTU went to JNU.
Amity University is the second Indian university included in Erasmus+ exchange agreement with KTU.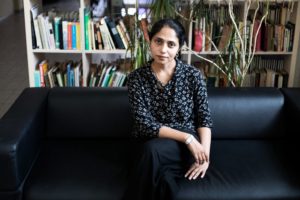 "Amity University is one of the highest-ranked private universities in India, known and respected internationally. India, as the second-most populous country in the world, has a vibrant and diverse academic environment with a very large number of internationally-renowned universities. Cooperation with academic institutions in India, opens up a unique possibility for KTU scientists to collaborate with their counterparts in one of the most culturally diverse, technologically advanced, and economically rising country", says Dr Runa Chakraborty Paunksnis, Head of India Cooperation Development Centre (aka India Centre).
According to her, KTU's cooperation with Amity University is at a nascent stage. The main focus is to build strong research-oriented collaboration between two universities. For the next academic year, Erasmus fund will be used for faculty exchange; in the future, student exchange programme will also be included. Nevertheless, if KTU students want to go to Amity University in India for a semester, they can do it by using other funds granted by the University. In that case, they should get in touch with the Department of International Relations for further details.
"Amity University is strong in various fields, but in particular – Media Studies, Chemistry, Biotechnology, Nanotechnology and Business Administration. Already, KTU scholars working on media and digital culture have started building research network with their counterparts at Amity University, India", says Dr Chakraborty Paunksnis.
A webinar on "New Media and Streaming Culture in Contemporary India" was organized by India Centre on 3 July 2020. This event was the first academic event to mark KTU-Amity relationship. Of the two speakers who presented in the webinar, one was from KTU (Dr. Sarunas Paunksnis, FSSAH) while the other was from Amity University, India (Dr Gauri Chakraborty, Amity School of Communication).
Currently, KTU has partnership agreements with five higher education institutions in India: Vellore Institute of Technology, Thapar Institute of Engineering & Technology, Saveetha University, Jawaharlal Nehru University (JNU) and Amity University. Two of them – JNU and Amity University – are a part of the Erasmus+ exchange programme.
_____
The press release was prepared from the information provided by Dr Runa Chakraborty Paunksnis, Head of India Cooperation Development Centre (aka India Centre), Gintarė Vilbikienė, Head of Academic Mobility Office at KTU International Relations Department and Dr Sarunas Paunksnis, (Associate Professor, FSSAH).