Kaunas University of Technology School of Economics and Business (KTU SEB), Lithuania, who became the first in Lithuania to win ERA Chairs competition for attracting top academics, is announcing an open call for candidates to apply for a full professor position.
Principal Investigator will lead the IN4ACT Era Chair project "Industry 4.0 impact on management practices and economics (IN4ACT)". Through ERA Chairs competition, EUR 2.4 million funding has been allocated for the for the period of 5 years.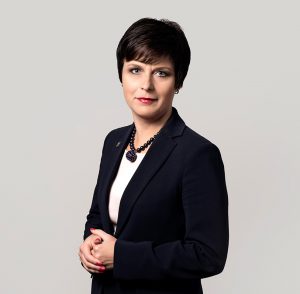 This will allow KTU to attract top academics from the best universities and to contribute significantly to the research in the field.
"I believe that the interdisciplinary approach is the main advantage of our project: it combines technologies, management practices and economic modelling. Industry 4.0 and its global impact on companies and economy is currently among the most researched topics, thus we've been granted the opportunity to work with the best of the best", says Edita Gimžauskienė, the Dean of the School of Economics and Business.
According to her, the main objectives of the Project are: designing the strategy for investigation of Industry's 4.0 impact on business development and economy, attracting top-level researchers, contributing to research management and development of International PhD School.
For the position of ERA Chairs holder, KTU SEB invites outstanding researchers willing to develop Research Group and to contribute for implementation of organisational changes in the institution. The overall objective of the project is to bring structural changes to the KTU SEB by improving research excellence, socio-economic impact, international reputation and attractiveness to talented researchers in the global context.
Deadline for applications is March 29, 2019.
The position will start on October 1, 2019 (duration of the contract: 4 years). For more information, please check the ERA Chairs project page or contact coordinators of the project by email: in4act@ktu.lt