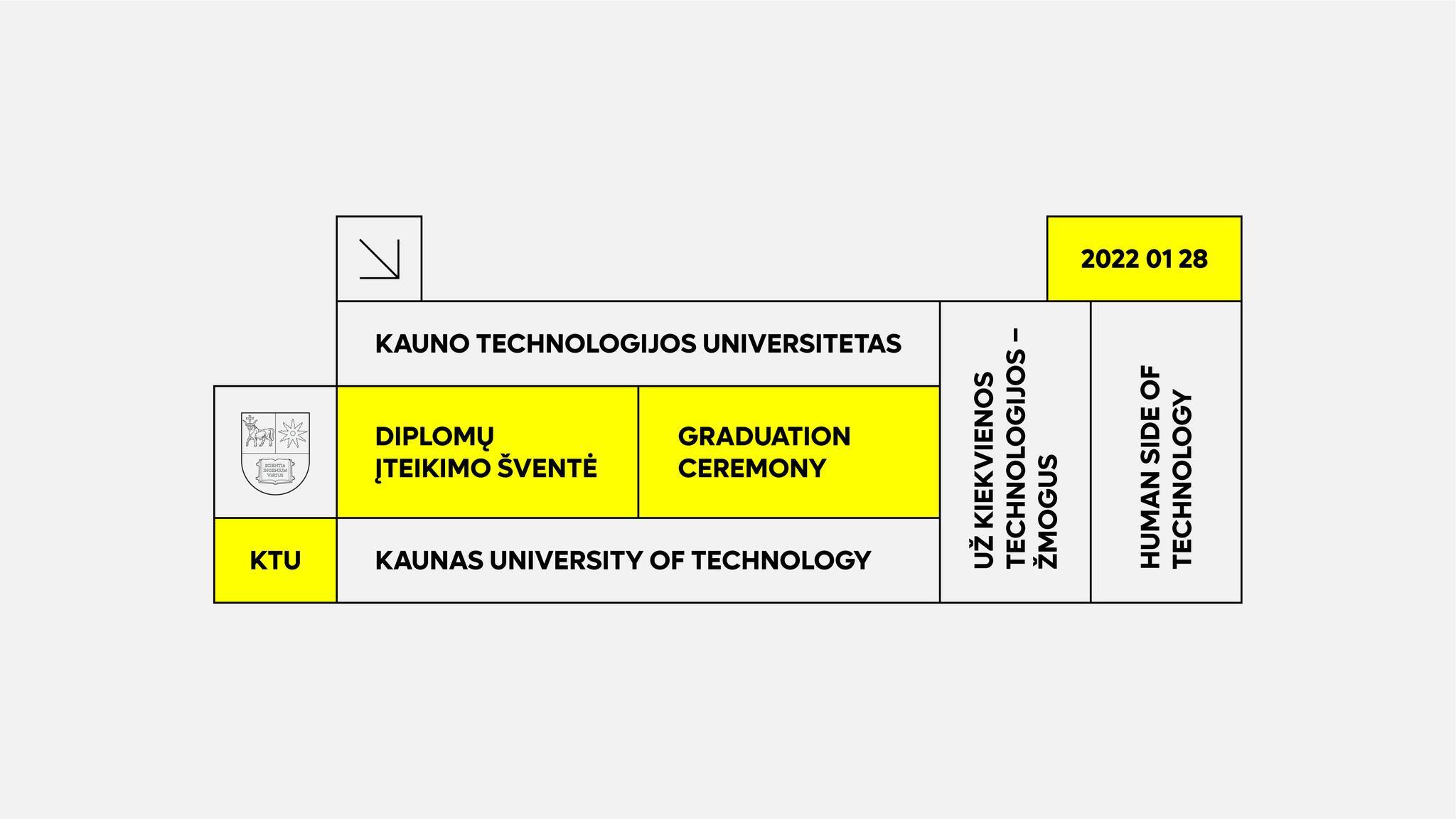 The Graduation Ceremony of the Kaunas University of Technology (KTU) will take place on 28 January 2022 at 14:00, Santaka Valley (K. Baršausko street 59, Kaunas).
Diplomas will be awarded to the 99th Graduating Class of the Faculty of Chemical Technology (CTF), School of Economics and Business (EVF), Faculty of Mechanical Engineering and Design (MIDF), Faculty of Social Sciences, Arts and Humanities (SHMMF), Faculty of Civil Engineering and Architecture (SAF).
🎓 Because of the pandemic situation in Lithuania and the requirements set out by the Government of the Republic of Lithuania, only the graduates are invited to the event, i.e., with no guests. The family and friends can watch a live broadcast of the event at https://diplomai.ktu.edu.
Information for participants:
🎓 Mandatory registration will be announced before the graduation ceremony.
🎓 At the entrance to KTU Santaka Valley, you will need to present a National Certificate (Immunity Passport) and an identity document. Wearing a respirator (FFP2) is mandatory during the event. Disinfectants will be provided during the event.
🎓 If you have any questions, contact Vakarė Rimkė by tel. +370 614 200 55, e-mail: klausk@ktu.lt.
At the same time, diplomas will be awarded to the 56th Graduating Class of Panevėžys Faculty of Technology and Business (PTVF). The celebration will take place on 28 January 2022 at 14:00, PTVF Assembly Hall (Nemuno St. 33, Panevėžys).