Cannot wait to visit KTU? Wondering what the environments inside the university look like? Hop on a virtual tour around our campus and take a sneak peek into the university environments.
The best thing about this tour is that it is open 24/7, and it allows you to discover spaces that would not be available on a live campus tour including laboratories, dormitories, classrooms and much more. Plus, the tour never reaches its capacity and you can spend as much time on it as you want.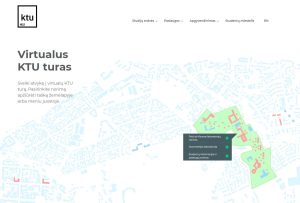 When we say that the Kaunas University of Technology campus is located in a green area, that state-of-the-art equipment is installed in our laboratories, or that we have substantially renovated our study and living environments, you do not need to take our word for it!
Instead, take a virtual walk across the KTU campus and see everything with your own two eyes. A 360 virtual tour will let you visualise yourself going to classes, studying at the library, training at the gym, getting food in a canteen or doing research at the laboratories. You can come back to this tour anytime – even after visiting your faculty physically, you might not be able to see everything that is of interest to you specifically. With a virtual tour, you can control navigation and spend time in the areas that are most interesting to you.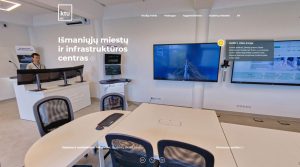 The KTU campus virtual tour is a simulation of existing locations created using 3600 photographic images. You can choose the locations on the map, or from the menu at the top of the page. Under "Services" you will find the canteens, gym and other zones dedicated to leisure activities; to explore student residences go to the "Accommodation" section, and the classrooms, laboratories and libraries can be found under "University environments". On the KTU website, the virtual tour button is located on the top left, next to "Search".
The tour allows to walk from one image to the next one and to shift the viewpoints in the image, which creates the impression of walking inside. You can take the tour using your computer, tablet or smartphone. Hop on and enjoy the ride!